Scientists have created a seven-ingredient dessert using 3D printers with the aim of understanding more about how to make a dish with multiple food items using the technology.
The cheesecake-like dessert was made using graham crackers, peanut butter, Nutella, banana puree, strawberry jam, cherry drizzle, and strawberry frosting.
The team said their work, published in the journal npj Science of Food, lays the groundwork for what the future could look like with 3D food printing, including improving food safety and allowing users to control the nutrients in their meals.
Professor Christen Cooper, who teaches nutrition and dietetics at Pace University in the US, said: "We have an enormous problem with the low-nutrient value of processed foods.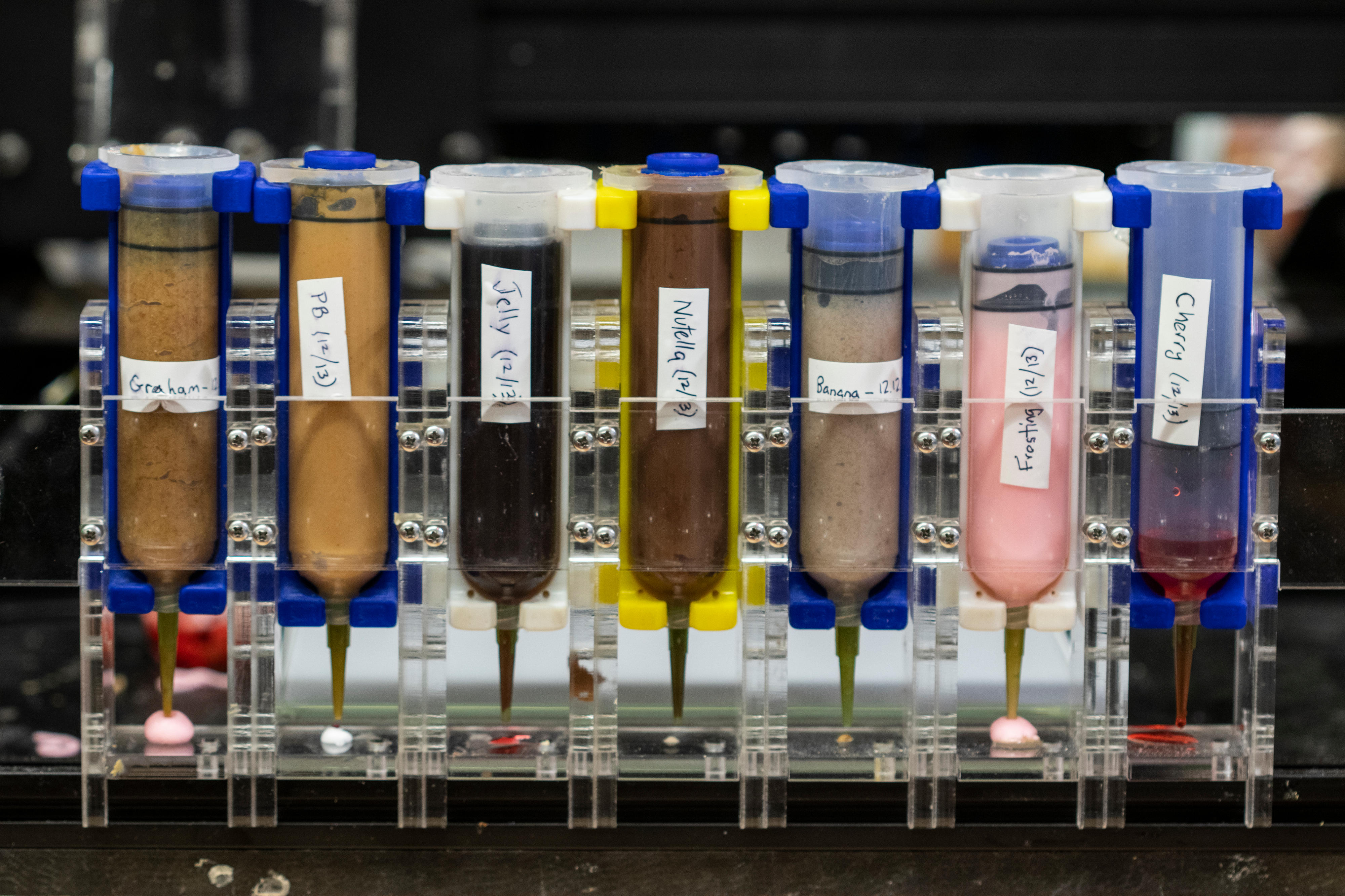 "3D food printing will still turn out processed foods, but perhaps the silver lining will be, for some people, better control and tailoring of nutrition – personalised nutrition.
"It may also be useful in making food more appealing to those with swallowing disorders by mimicking the shapes of real foods with the pureed texture foods that these patients – millions in the US alone – require."
As part of their demonstration project, the researchers looked at the structural aspect of each ingredient.
Edible food inks were loaded into different cartridges and placed in a customised food printer, which has the capacity to accommodate up to seven ingredients.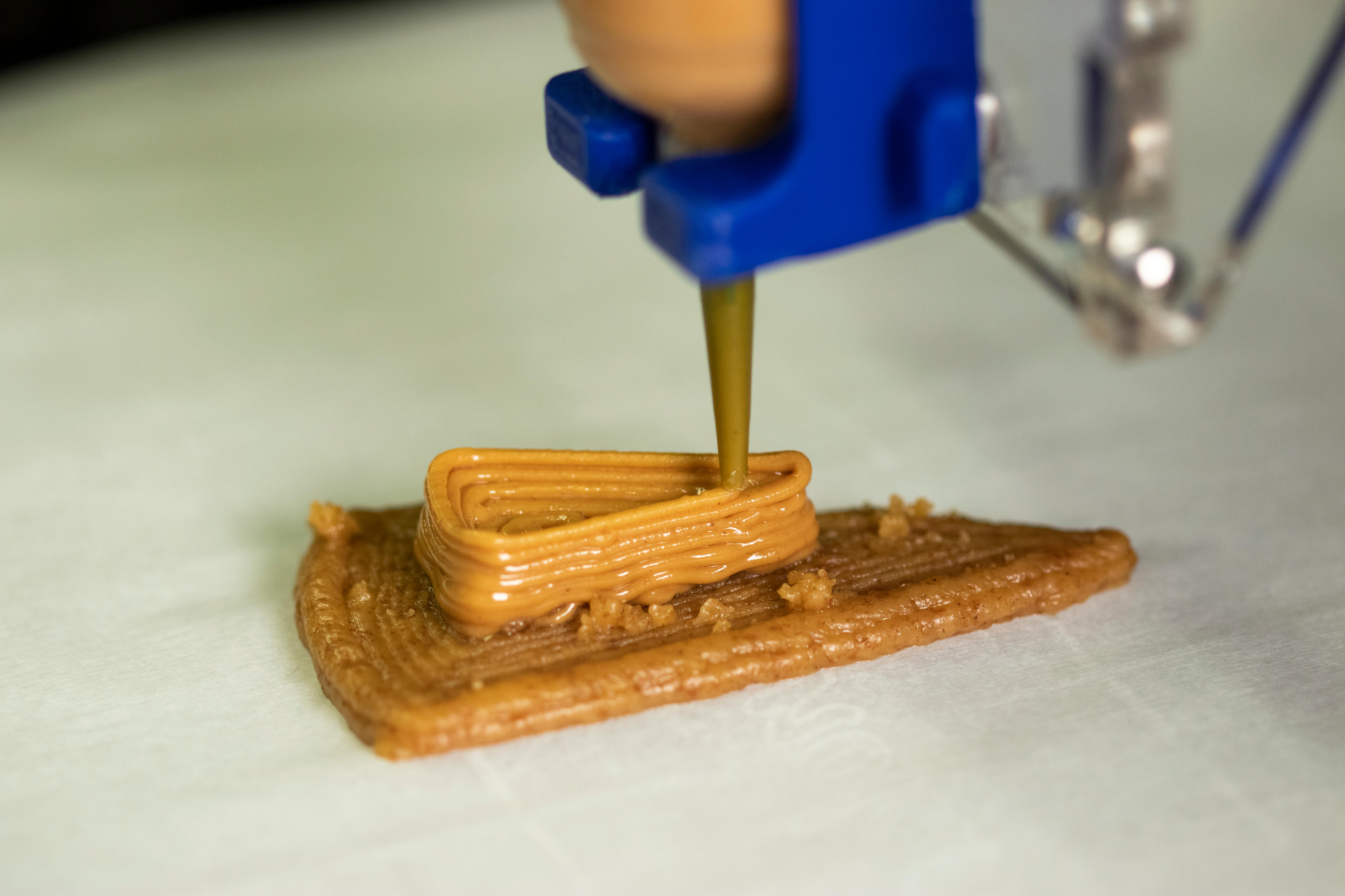 After several attempts, the researchers figured out the order for each layer and shape of the dessert.
Graham cracker served as the "foundational ingredient" for each layer, with peanut butter and Nutella used as supporting layers that formed "pools" to hold the softer ingredients like banana and jam, the researchers said.
The tapered shape was found to be best suited in preventing the dessert from disintegrating.
The scientists said their work shows that printers could be easily customised depending on the food.
Lead author Jonathan Blutinger, a postdoctoral researcher the creative machines lab at Columbia University in the US, said: "Because 3D food printing is still a nascent technology, it needs an ecosystem of supporting industries such as food cartridge manufacturers, downloadable recipe files, and an environment in which to create and share these recipes.
"Its customisability makes it particularly practical for the plant-based meat market, where texture and flavour need to be carefully formulated to mimic real meats."
Professor Hod Lipson, a roboticist who directs the creative machines lab, added: "The study also highlights that printed food dishes will likely require novel ingredient compositions and structures, due to the different way by which the food is assembled.
"Much work is still needed to collect data, model, and optimise these processes."