Nigeria's Bola Tinubu has been sworn in as President of Africa's most populous country at a period of unprecedented challenges – leaving some citizens hopeful for a better life and others sceptical that his government would perform better than the one he succeeded.
The former governor of Lagos, Nigeria's economic hub, Mr Tinubu, 71, was sworn in as Nigeria's president in Abuja, the capital city, in the presence of thousands of Nigerians and several heads of governments.
He succeeds Muhammadu Buhari to lead a country that by 2050 is forecast to become the third most populous nation in the world, tied with the United States after India and China.
Mr Tinubu has promised to build on Mr Buhari's efforts to deliver democratic dividends to citizens in a country where deadly security crises, widespread poverty and hunger have left many frustrated and angry.
Even with his election still being contested in court by opposition parties, Mr Tinubu has pledged to reunite the country.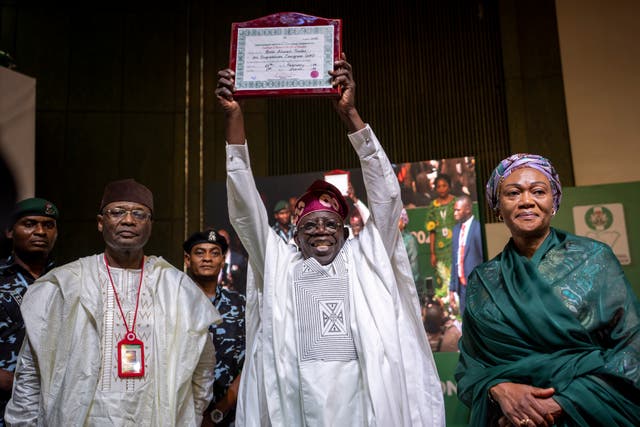 His manifesto of "renewed hope" prioritises the creation of sufficient jobs and ramping up of local production of goods, investing in agriculture and public infrastructure, providing economic opportunities for the poorest and most vulnerable as well as creating better national security architecture to tackle all forms of insecurity.
However, Mr Tinubu's ambitious plans could be threatened in his first 100 days in office by a mountain of challenges, from insecurity to a fiscal crisis, poverty and deepening public discontent with the state, said Mucahid Durmaz, Senior West Africa Analyst at risk intelligence company Verisk Maplecroft.
Some analysts also say the promises made by Mr Tinubu and the hope they bring are reminiscent of when Mr Buhari was first elected president in 2015 as a former military head of state.
His priorities were to fight insecurity and build the economy, but he ended up failing to meet the expectations of many.
Dr Seun Kolade, a Nigerian development expert and associate professor at De Montfort University in the UK, said: "No Nigerian president has come into office with so much goodwill from citizens as President Buhari, but no other president has squandered it as quickly as President Buhari did.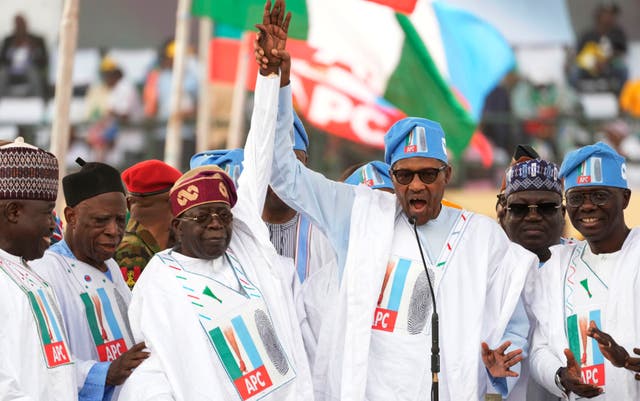 "In terms of expectations and what is possible, this is a very mediocre eight years, to put it mildly."
In Nigeria's capital, Abuja, locals identified economic hardship and insecurity as the biggest challenges they struggled with during Mr Buhari's eight-year rule.
Long before Mr Buhari came to power in 2015, Nigeria's development has for many years slowed under the weight of poor governance and endemic corruption, making it difficult for citizens to benefit from the country's high earnings as Africa's top oil producer.
Though he has whittled down the power of Islamic extremists in the north-east and has built key infrastructure with the aid of foreign loans, many believe the quality of life and standard of living reduced under Mr Buhari.
They cite widening insecurity in other parts of the country, growing poverty as well as an economy struggling with record unemployment, inflation at an 18-year high of 22.2%, and rising debt.
Dr Kolade added: "When you combine the lack of opportunities in an environment that is disabling with a strong youth population that is frustrated, that is a ticking time bomb, and that is the story of Nigeria over the past 50 years – and Buhari has made it worse."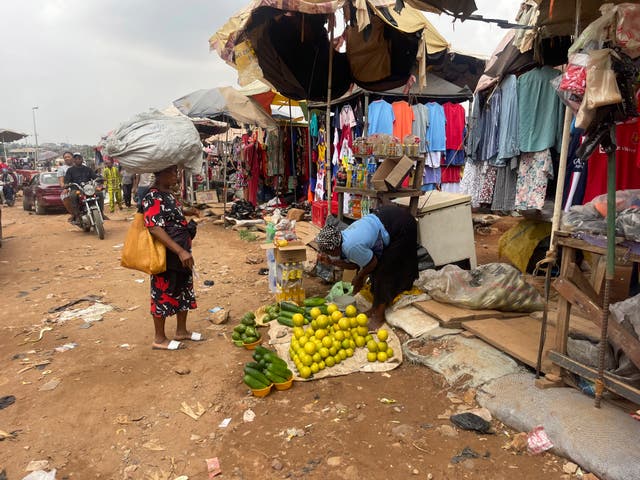 Coming from the ruling All Progressives Congress, which has been dogged with allegations of corruption, Mr Tinubu's emergence as Nigeria's president-elect has also drawn concerns about how transparent he will be in office.
Mr Tinubu must also act quickly and decisively to tackle Nigeria's security crises with the country already in a critical situation, analysts said.
Nnamdi Obasi, senior adviser for Nigeria at the International Crisis Group, said: "There is already a very substantial loss of confidence in the government as a protector of citizens.
"If the new government fails to act very decisively, we would have more people seeking their own self-help and protection."
Among those now contemplating self-protection are villagers in north central Plateau state's Mangu district, where gunmen killed more than 100 people in a late-night attack earlier in May.