Mulan star Ming-Na Wen said she had a "love-hate relationship" with her own name, as she was honoured with a star on the Hollywood Walk of Fame.
The US actress, who is also known for roles in the Star Wars and Marvel franchises, said her name had been mispronounced and misspelled "so many times" throughout her career.
In the ceremony on Tuesday in Los Angeles, Wen called for more Asian names on the famous street.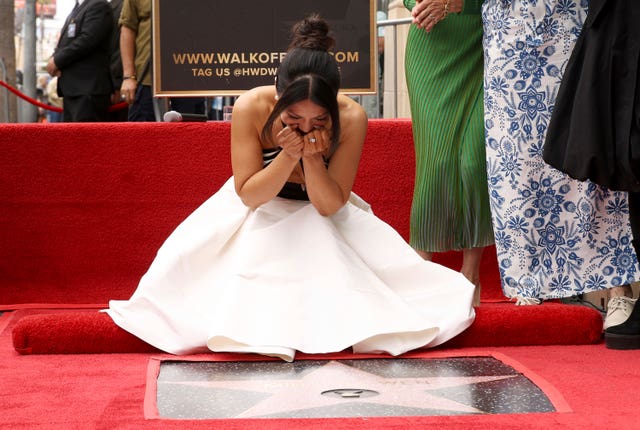 "We need to just pave this Hollywood Boulevard with more Asian talents," she said, singling out ceremony attendees including Academy president Janet Yang and veteran actor James Hong.
"James, you continue to pave the way. You are a trailblazer and I'm so grateful since (our) Mulan days that we have worked together and we're still working together."
Wen played the titular character in the 1998 classic animated film, alongside Eddie Murphy, BD Wong, and Hong.
She continued: "I have to be honest, I have had such a love-hate relationship with my name. Living in America with a name like mine, trust me it wasn't easy. In fact, it sucked.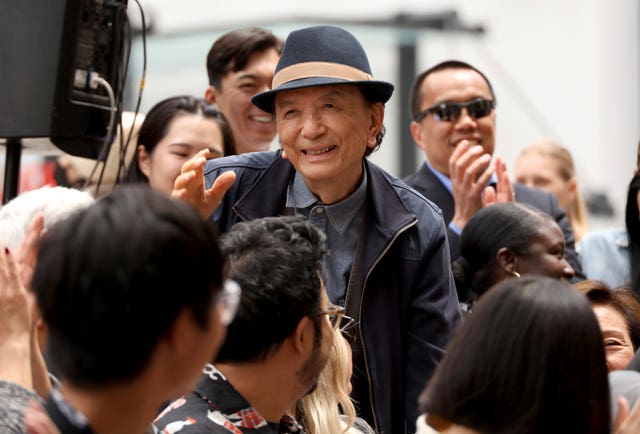 "It has been mispronounced, misspelled so many times… it's amazing how three simple syllables could trip up so many people.
"In fact, I actually worried about being cemented wrong for today's ceremony.
"Growing up my Chinese name may not have fit or made me feel like I fit in white suburbia, in Hollywood even or, or even in America.
"It made me feel like an outsider, a foreigner but it also made me more determined to make it belong."
She added that she had been advised by one director to anglicise her name, but she had refused.
"I guess now that it's Ming-Na Wen Day, I made the right move," she said.
"If they could say Arnold Schwarzenegger, they can say Ming-Na Wen."
Wen came to the US at the age of six and lived in Queens, New York, where she learned English and pursued a career in acting.
In 2019, she was named a Disney Legend, one of the highest honours and awards given by Disney.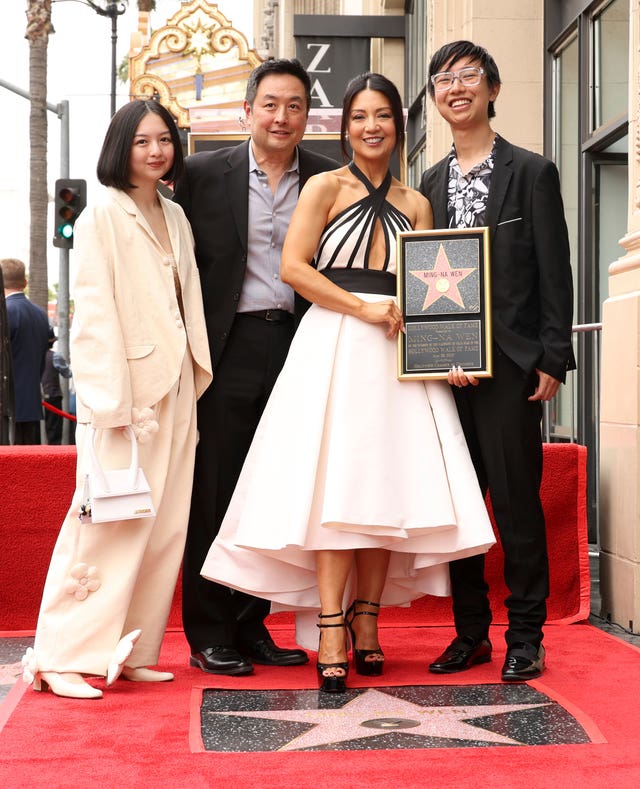 The actress received the honour for giving life to characters such as Mulan, Agent May in Marvel's Agents of Shield, and June in The Joy Luck Club.
Wen also stars as mercenary assassin Fennec Shand in the hit Disney+ series The Mandalorian, and opposite Temuera Morrison in their own Disney+ series The Book of Boba Fett.
Her star is the 2,757th on the Hollywood Walk of Fame and is awarded in the category of television.
It is located at 6840 Hollywood Boulevard adjacent to the El Capitan Theatre.