An organised crime boss who had been on the run since 2018 has been jailed after being extradited to the UK from Thailand.
Richard Wakeling, 55, from Brentwood, Essex, arrived back in the country on Thursday evening and appeared at Chelmsford Crown Court on Friday afternoon, the National Crime Agency (NCA) said, adding that he was immediately jailed for 11 years after being convicted in his absence.
The NCA said Wakeling was found guilty of trying to import £8 million worth of amphetamine suspended in liquid in 2016, but fled the UK on the eve of his trial in 2018.
He was escorted back to Heathrow by specialist officers from the Joint International Crime Centre's extradition unit.
The NCA said that in February 2023 officers from the Royal Thai Police arrested Wakeling at a Bangkok garage as he went to collect his car after repair.
At the time of his arrest, he was in possession of a passport in another identity.
The NCA began its investigation into Wakeling's organised crime group after Border Force officers stopped a truck boarding a Channel Tunnel train on April 9 2016.
The truck contained plastic drums carrying the drugs.
The driver was transporting furniture from Italy but stopped at Ternat in Belgium, where phone evidence showed he was directed to collect the drugs.
The NCA said the entire importation was set up by Wakeling, who was in contact with drug suppliers in the Netherlands and liaised with two other UK offenders to arrange the journey.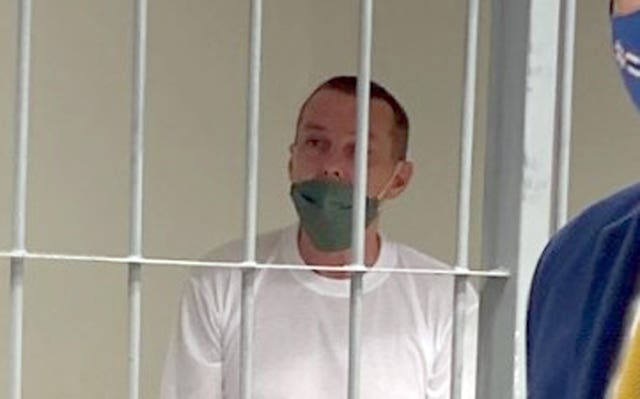 Officers proved the crime group had organised six other importations before the 2016 seizure.
After Wakeling fled in 2018, the NCA issued an appeal for help finding him.
Jacque Beer, NCA regional head of investigations, said: "Richard Wakeling thought he could avoid facing justice by leaving the UK.
"The hard work of NCA officers – both here in the UK and overseas – and that of our international partners has put him behind bars for a lengthy prison sentence.
"This case highlights the NCA's global reach and that we will do everything we can to ensure those who commit serious and organised crime are held accountable for their actions, no matter how long it takes or how far they flee."