Saudi Arabia has welcomed Venezuelan president Nicolas Maduro on an official visit, reaching out to another US foe as the oil-rich kingdom engages in a flurry of diplomacy.
Mr Maduro arrived late on Sunday in the Red Sea city of Jeddah, where he was greeted by Saudi officials, according to the state-run Saudi Press Agency.
It did not give a reason for the visit or elaborate on his schedule but Saudi Arabia is hosting an international conference on combating extremism later this week in the capital, Riyadh. The gathering will be co-chaired by US secretary of state Antony Blinken.
Saudi Arabia has been a close US ally for decades but relations have been strained in recent years.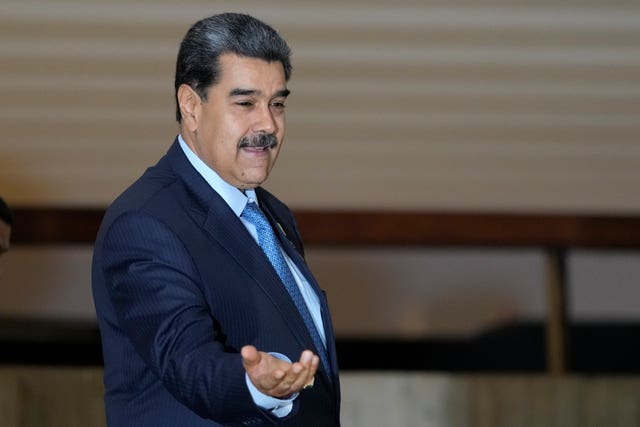 Over the last few months, the kingdom has restored relations with Iran's theocracy and Syria's president Bashar Assad — both seen as pariahs in the West.
Last month, the Saudis welcomed Ukraine's president Volodymyr Zelensky, a close Western ally, to an Arab League summit. But days later, they hosted a senior Russian official who is under Western sanctions.
The Saudis say they are pursuing their own national interests in a world increasingly defined by great power competition.
Experts say the diplomatic surge is aimed at shoring up regional stability and improving the kingdom's image as it seeks international investment for massive development projects.
Mr Maduro was re-elected in 2018 after judges banned his main opponents from competing, plunging the country into a severe political and economic crisis.
Most opposition parties refused to recognise the election results and challenged Mr Maduro's rule by creating an interim government, a push for change that fizzled out over the past two years.
Washington backed the opposition and imposed heavy sanctions on Mr Maduro's autocratic government, hoping that would spark change. But Mr Maduro's government dug in and resisted the sanctions with support from Russia, Turkey and Iran.