A defiant Donald Trump, who is staring down a possible indictment, is hoping to put on a show of force on Saturday as he holds the first rally of his 2024 presidential campaign in a city made famous by deadly resistance against law enforcement.
The former US president will gather with supporters at an airport in Waco, where the 30th anniversary of the massacre in the Texas town will marked next month.
In 1993, an attempted raid by law enforcement officials at a compound belonging to the Branch Davidians, a religious cult, resulted in a shootout that led to a 51-day siege, ending in a blaze that left dozens dead.
The rally comes as Mr Trump has berated prosecutors, encouraged protests and raised the prospect of possible violence should he become the first former president in US history to face criminal charges.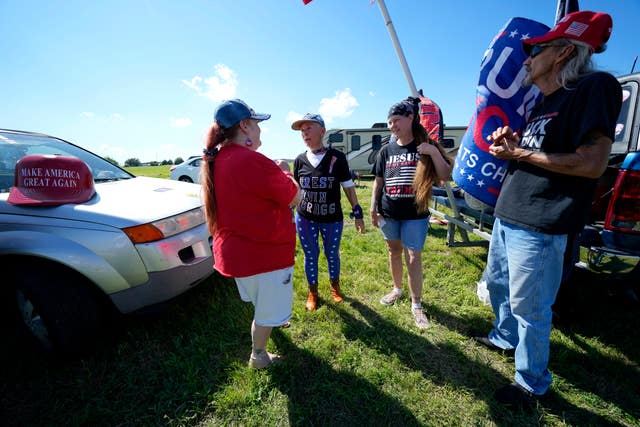 Some of his recent rhetoric has echoed language he used before the January 6 insurrection at the US Capitol in 2021 by a mob of his supporters seeking to stop the transfer of power.
"What kind of person can charge another person, in this case a former President of the United States… and leading candidate (by far!) for the Republican Party nomination, with a Crime, when it is known by all that NO Crime has been committed, & also known that potential death & destruction in such a false charge could be catastrophic for our Country?" Mr Trump wrote on his social media site on Friday.
Mr Trump's campaign insisted the location and timing of the event had nothing to do with the Waco siege or anniversary.
Instead, a spokesperson said the site was chosen because it was conveniently situated near four of the state's biggest metropolitan areas – Dallas/Fort Worth, Houston, Austin and San Antonio – and has the infrastructure to handle a sizable crowd.
"This is the ideal location to have as many supporters from across the state and in neighbouring states attend this historic rally," said Trump spokesperson Steven Cheung.
The city is part of McLennan County, which Mr Trump won in 2020 by more than 23 points. The airport where the rally is being held is 17 miles from the Branch Davidian compound.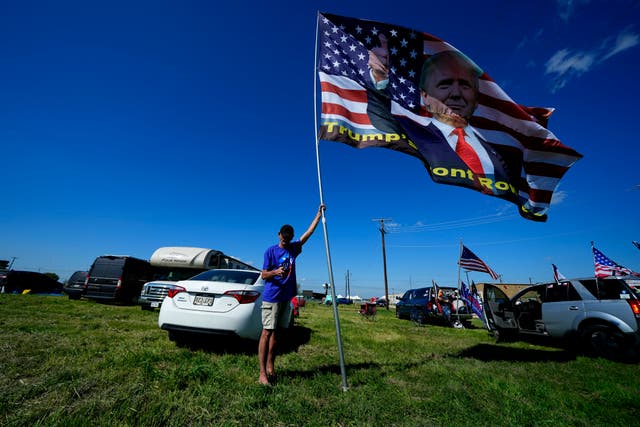 The rally had already been in the works before it became clear that a grand jury in New York was drawing closer to a possible indictment as it investigates hush money payments made to women who alleged sexual encounters with Mr Trump during the height of his 2016 campaign. Mr Trump has denied the women's claims.
But the timing will give Mr Trump an opportunity to demonstrate his continued popularity with the Republican base and to portray himself as the victim of a politically motivated "witch hunt" as he campaigns for a second term in the White House.
The grand jury is expected to meet again on Monday in New York.
Mr Trump has spent weeks complaining about the investigation. In a move that seemed designed to pre-empt a formal announcement and to galvanise his loyal base, he claimed last Saturday that he would be arrested the following Tuesday.
While that did not happen, Mr Trump has used the days since to try to shape public perception, claiming, for instance, that the Manhattan district attorney's office had plunged into "total disarray", though there was no evidence to suggest prosecutors were backing away from the case.
His efforts echoed a strategy the former president has used before, including during special counsel Robert Mueller's Russia investigation.